This weekend I went to California with my friend Stacie. We stayed at my cousin's house in San Diego and went to all four outlet malls in Southern Cali (we also went to the beach and stuff, but shopping stories are much more fun). I was scouring the Coach outlets lokking for a dog carrier for Bella. This is Bella, for those of you who don't know: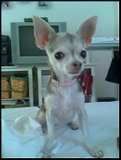 Anyway, I found one! For 50% off of the OUTLET price which was already $200 less than the retail price. I was so pumped. However, I can't decide if I want to keep it or sell it on Ebay. So I will put it to a vote. Should I keep the Coach bag: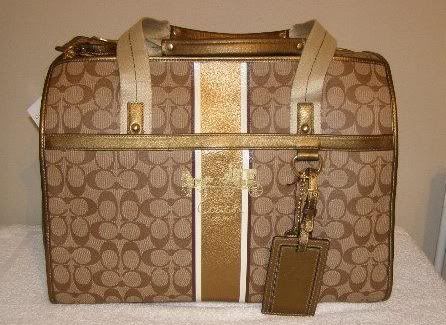 Or sell it and buy a cute Juicy one on Ebay like this:
Decisions, decisions.